Who Can You Sue for a Slip and Fall?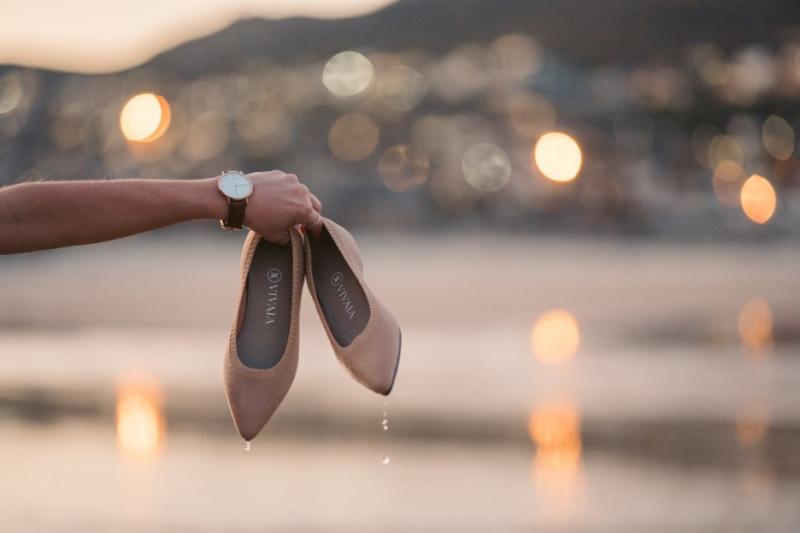 No matter how careful you are, an accident can happen from the negligence or carelessness of another person. In that event, you can sue the responsible party for the injuries you have suffered. To access compensation, you must first prove that another party or business is legally responsible for injuries you sustained on their premises.
Essential Slip and Fall Case Questions
To answer the question, "Who is the responsible party in a slip and fall case?" you must determine the potentially responsible party or parties. Furthermore, if the party was negligent, did they fail to prevent or cause your slip and fall accident?
As the injured party, you must proactively defend against the defendant's argument that your carelessness in some way contributed to or caused the accident.
Liability in a Slip and Fall Injury Lawsuit
To claim that another person or business is responsible for your slip and fall accident and resulting injuries, you must prove that the at-fault party should have known about the issue and fixed potentially dangerous aspects of their property.
It is possible that these dangerous aspects were known, and the owner failed to take care of them. The law considers whether a reasonable party would consider these aspects as potentially dangerous or whether the defense could have identified and repaired these aspects before your slip and fall accident happened.
Alternatively, the owner (agent or employer) could have caused the conditions that resulted in your slip and fall accident. For instance, they left a potentially dangerous item or didn't remove an obstacle in your path. In this scenario, the law considers it was reasonable that a visitor would slip and fall on the walkway because of its condition.
Steps to Take After the Accident
If you were injured in a slip and fall accident, take immediate action to protect a future personal injury claim.
Report the Accident
Immediately report your accident to the owner of the business or premises. Reach out to the most senior manager or employer present. If you're injured on public property, immediately report your injury to the municipal headquarters if you don't call emergency responders to the scene.
The defendant's insurer and/or the trial jury may ask questions about your slip and fall injury claim if you didn't immediately report it and no witnesses were present. Report your injury as soon as possible to protect your legal rights and, if possible, send a letter to notify the party of your slip and fall injuries.
Gather Valuable Information
Collect witness names and contact information. Witnesses to your slip and fall accident are crucial to win your right to compensation for injuries, lost wages, and pain and suffering.
Document the Accident Scene
Take pictures and videos at the slip and fall accident site. Collect as much information about the accident scene as you can. If you're physically unable to snap pictures or you don't have a mobile camera, ask a trusted person to gather this information as soon as possible.
Changes or repairs to the accident scene may happen quickly after the accident, especially if you suffered a slip and fall in snowy, icy, rainy, or foggy conditions. Weather conditions can quickly change, so make sure to record evidence.
Get Medical Help
Seek immediate medical treatment if you're injured. Ask for an ambulance or first responders. Get to a hospital or emergency room as soon as possible after your slip and fall injury occurs. Not seeking medical attention prompts the insurance company or just to question whether your injuries are serious.
The defendant's insurance company will compare the medical evidence with your report of the slip and fall accident. For instance, your lawsuit states that you injured your legs in a slip and fall accident on a restaurant's walkway.
You say that you have lost your balance on ice and snow. However, your ER records tell a different story. The doctor recorded comments that pain in both legs was present for weeks before the slip and fall injury.
Tips for a Successful Personal Injury Claim
Avoid inconsistencies in your slip and fall accident claim. Explain how you sustained injuries after a slip and fall accident. Ask for copies of your medical records as soon as possible to report errors to the doctor. For instance, if you receive another patient's medical records instead of your own, alert the hospital or doctor about the problem. In addition:
Ensure the Accuracy of Your Forms
Ensure that your accident report forms are accurate. If you're injured on a commercial property, the owner or manager may ask you to complete and sign their internal accident report form. You aren't required to do this by law.
If you'd rather not do this without an attorney, don't succumb to pressure. If you decide to provide information on the accident report, review it for accuracy first. Keep a copy of the accident report for your files.
Stay Vigilant When Dealing With Insurance Companies
Never provide a recorded statement to the defendant's insurance company. You may be asked to do this in a phone call or a claims adjuster may ask for your permission to record the statement.
You aren't required to do this by law in a slip and fall lawsuit. Never speak to the insurer's representatives, especially if you don't have a slip and fall lawyer. Instead, ask your Augusta personal injury lawyer to handle communications.
Respect Your Medical Appointments
Keep your medical appointments. If you're injured and receiving treatment, attend any and all appointments scheduled for you. Failing to do so can work against you in the lawsuit.
Final Thoughts
If you were injured in a slip and fall, and someone else's careless attitude or outright negligence caused your injuries, do not postpone seeking compensation. A skilled lawyer can help you identify the liable party and help you provide convincing evidence to sustain your claim.
comments powered by

Disqus