What is an endurance warranty, and how is it beneficial?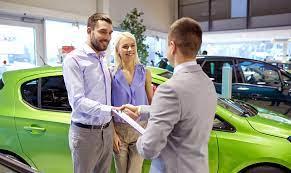 Endurance warranty provides perks such as tire fixes and upgrades, key fob replacements, and more. Policyholders get all these benefits for free. You already know the phrase "extended vehicle warranty" if you own a vehicle. So what is an enhanced car warranty, exactly? Depending on your knowledge of automobiles, you might have a few assumptions about what that means. Few drivers confuse it with insurance, while others see it as a promise. However, the vast majority of drivers have no idea what the word implies.
What is an endurance warranty?
It offers extended warranties directly to buyers without the need for a middleman or broker. It's worth noting that extended warranties by third-party providers are more like car service contracts (VSCs), covering maintenance costs for protected parts. A VSC, on the other hand, is often referred to as an extended warranty.
Endurance warranty gives its consumers interest-free, flexible payment plans as well as the right to get their maintenance completed at any approved repair shop in the world. In addition there are a variety of coverage options, premium incentives, and a 30-day money-back guarantee.
It covers a wide range of subjects, including the waiting time, regulatory terms, industry policies and procedures, and coverage opportunities. The warranty maintains its insurance arrangements and lawsuits, unlike other extended auto warranty providers, which work with other companies to satisfy contracts.
Endurance warranty contracts have the following features
Roadside assistance is available 24 hours a day, seven days a week, which involves jumpstarting your vehicle, towing, distributing gasoline and parts, fixing a flat tire with a spare, unlocking your car, and more.
When your vehicle is getting repaired at a licensed auto maintenance shop, substitute transportation reimburses you for a rental car or pays the costs of alternative public transport.
When your vehicle breaks down more than 100 miles from home, they will reimburse you for meals and accommodation.
Extended auto warranty: What is it?
A standard factory warranty is available for any new vehicle; it is the automaker's assurance to you. With it, they can fund any maintenance resulting from mechanical failure or even inadequate production. It's mostly a way for them to keep their goods to a predetermined level for a short time.
After the manufacturer warranty expires, an extended car warranty helps to cover drivers. However, according to the Vehicle Insurance Association's description, an extended automotive warranty can be referred to as a vehicle support contract or vehicle maintenance agreement.
How to Get Roadside Assistance with an Endurance Warranty?
When it comes to extended warranties, roadside assistance is a big plus. It gives you extra peace of mind in a potentially costly and challenging situation. If you're looking for an extended warranty, choose Endurance because of its extensive coverage opportunities, solid market backing, and excellent customer service. The roadside assistance provided by the warranty is the icing on the cake.
To find out how much a car insurance contract can cost, get free quotes from several providers so you can check rates and make the right decision.
---
More to Read:
comments powered by

Disqus