How Much It Costs to Hire a Lawyer in Dubai?
If you are looking for a lawyer in Dubai, You might have these questions: How much it costs to hire a lawyer in Dubai? What's the lawyer fees in Dubai?
No matter how hard you avoid, at one point, you may have to seek legal assistance. However, most people rarely arrive in such situations; that is why they have no clue how to hire a lawyer or how much a lawyer might cost in Dubai. Whether you are a business or an individual, you have the right to receive sound legal advice.
Several factors govern how a lawyer or law firm may bill you for their services. In general, the UAE Lawyers and law firms charge you as per the market norms and their success rate. The UAE has lots of options available when it comes to law firms that suit every pocket. Like most eminent business houses, you may find some of the most accomplished lawyers and law firms in Dubai. The majority of the world's best law firms have at least one office in Dubai.
How Do Lawyers Charge?
All Dubai law firms and Dubai Lawyers have various methods to bill you. Some of them may charge a fixed fee while others go for an hourly charge system. The methods usually rely on the complexity of the case, the category of law it comes under, the scope of work, and the lawyer's experience. Complex cases require detailed attention; thus, the fee may also increase accordingly. There is a possibility that two different lawyers from the same law firm may charge you differently as it depends mostly on their experience and success rate.
Retainer Fee: Most law firms in Dubai may ask you to pay a retainer fee. The retainer fee is an amount that you pay upfront to secure the service of the lawyer. It becomes compulsory when you are seeking the assistance of busy and experienced lawyers. Most eminent UAE law firms ensure that the retainer fee is paid before they take your case. There is no reason to be apprehensive about paying retainer fee as reputed lawyers in Dubai maintains utmost transparency in all their financial transactions. You may even ask your law firm how this advance payment helps in building your case. One more benefit of the retainer fee is that you can always negotiate. Many law firms agree to consider a lower amount if your case qualifies for the compassionate ground.
Contingency Fees: Conditional fee or contingency fee, as the name suggests, is paid only once you receive a positive financial outcome from your case. Mostly medical negligence or malpractice claims qualify for a conditional fee. However, you may need to clarify a few things before agreeing to this kind of fee arrangement. Some law firms may ask you to pay initial expenses even when you settle for a contingency fee. Also, ask your lawyer how they charge the fee.
Is it going to be a fixed amount or percentage of the claim amount you receive?
Is there any advance payment that you need to pay?
Will the lawyer deduct the fee from the final settlement amount?
In case the outcome is negative, will you still bear any charge?
According to Article 28 of the Advocacy Law no.23 of 1991 of the UAE, in the vent of settlement, all legal fee becomes due.
Factors That Affect How Much It Costs to Hire a Lawyer in Dubai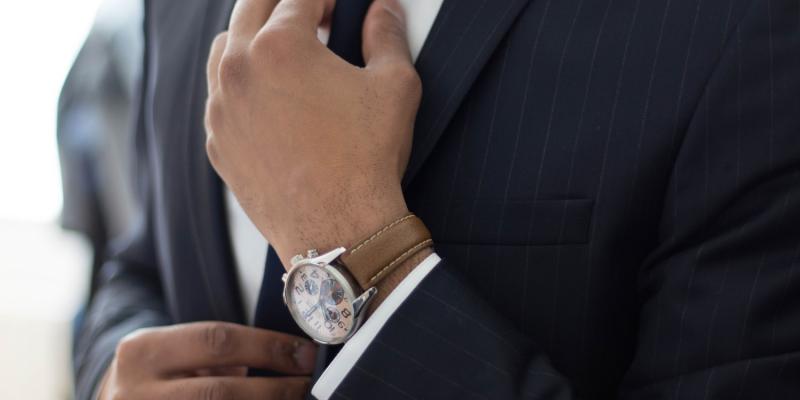 Factors that affect how a Dubai lawyer may charge you are as follow as:
The Law firm's reputation: It goes without saying the reputation of the law firm plays a crucial deciding factor. Reputation is built by years of consistent service in the legal field by maintaining quality. However, some of the law firms may make some considerations based on compassionate grounds.
Experience and Expertise of Lawyer: After reputation comes the experience and lawyer's expertise in dealing with similar cases. Even when you choose a reputed law firm, your fee may vary based on the lawyer who manages your case. In general, partner lawyers charge the highest, followed by senior advocates licensed to represent you in court. If in case your claim does not require litigation, a legal consultant can also help you to resolve the matters legally. However, it is in your best interest to hire an experienced lawyer as cheaper legal services may cost you dearly in the long run.
Geographical Location: Dubai being the commercial hub of the UAE, generally influences the lawyer's fee. Lawyers practicing in major cities like Dubai, Sharjah, and Abu Dhabi charge reasonably higher amounts compared to those in small towns and rural areas.
The complexity of the legal matter: Cases that come under criminal law, personal injury law, etc. These cases are incredibly complicated and time-consuming. These cases need a lot of paperwork, witness preparation, investigations, and several court hearings. In more straightforward means lots of billable hours. Other complex business matters, such as mergers and acquisitions and joint ventures, attract higher legal fees.
Other costs: A legal case involves a wide array of administrative services that a law firm incur, which is known as overheads. The overheads include documentation, research, court fees, and many such expenses.
Look for a Clearly Defined Fee System
It hardly matters whether the lawyer asks you to bill you on an hourly basis or fixed payment basis. A higher fee is no benchmark for service quality, neither the lower fee is an indicator of poor service. However, transparency is a clear indicator of the trustworthiness of the law firm. Always ask about the fee structure and how the lawyers bill their clients and the possibility of escalation from the current agreed amount. It can help you plan your legal cost well in advance.
---
More to Read:
comments powered by

Disqus