Common Elder Law Issues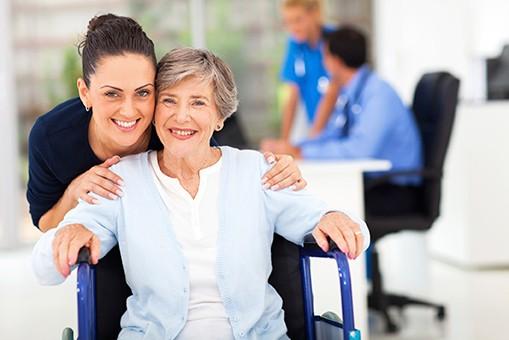 Elderly individuals often need help completing daily tasks. They may live at home on their own, at home with a home health care professional, in a retirement home, or even in a nursing home where they are supposed to receive care around the clock. As these individuals continue to get older, figuring out certain things because more important, such as having a plan for the estate and a way to protect the assets that the elderly individual earned over the past several decades. Without a plan in motion, an elderly person could potentially have belongings stolen and signed over to someone else without their knowledge or permission.
No Real Plan for the Estate
One common elder law problem is that many elderly people do not have a real plan for their estate. They may never have met with a lawyer to discuss estate planning details. The purpose of estate planning is to determine what will happen to the estate while the elderly person is still living as well as after he or she passes away. For example, close relatives of the elderly person would likely receive some of the estate in the event of his or her death, but it would be difficult to determine who gets what if the elderly person did not plan the estate in advance. Estate planning also lets everyone know how an elderly person's assets should be used while he or she is still alive. As an example, the money that was earned and is now in a savings account may be used to pay for rent each month in a senior living community.
The family of the elderly person should bring him or her to see a lawyer that helps with estate planning. If an elderly person plans for the estate ahead of time, there is less to worry about in the future and less for the family to stress over when the individual does pass away.
Lack of Protection for Assets
Many elderly people do not understand the importance of protecting their assets. They may have a lot of money saved and a lot of valuable belongings that were accumulated over the years. Elderly individuals who are applying for Medicaid should know what to do to protect their assets. Medicaid is provided to the elderly, but it is generally based on income and assets that a person has. Some elderly people could need Medicaid to pay for the cost of their care, but they might get turned down simply because they have a lot of assets, even if their income is currently limited. Seniors applying for Medicaid can benefit from an Asset Protection Trust or an Income Trust.
Some common elder law problems include a lack of estate planning and a lack of protection for assets that were earned over the years. With help from a lawyer, seniors can plan for their estate and get the protection they need. If you are a senior or if you have an elderly loved one who could benefit from getting professional legal help, Giro Law can assist. Contact us at 201-690-1642 or complete the contact form on our website to get in touch with one of our legal experts.
---
More to Read:
comments powered by

Disqus