The Basics of a Whiplash Injury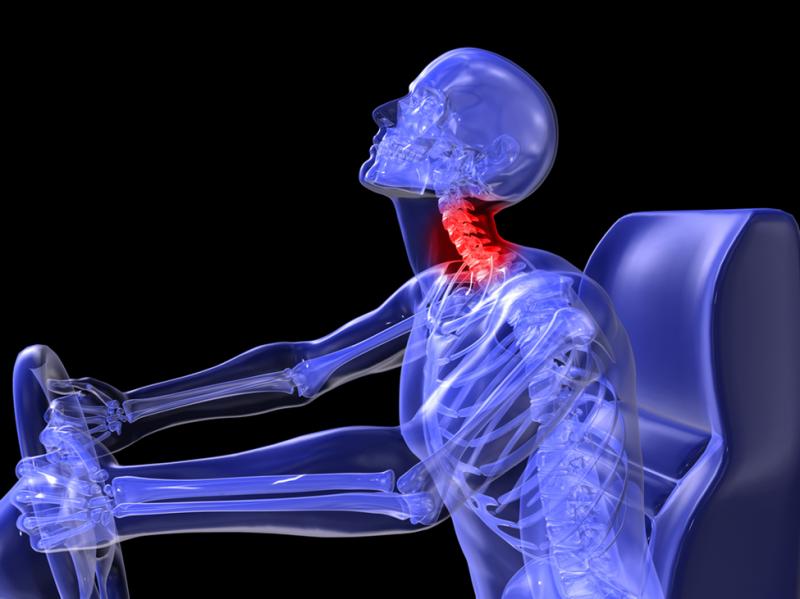 Whiplash is not an actual diagnosis but, instead, is a term that describes a variety of injuries to the neck and upper shoulder area. These injuries typically involve soft tissues, including tendons and ligaments. Whiplash is typically seen in rear-end collision accident victims, but can occur in other types of accidents, as well. Contact a personal injury lawyer if you have a whiplash injury in NYC.
What is Whiplash?
Whiplash occurs just as it sounds. The body is quickly whipped in one direction, while the head remains in place. This extra strain on the soft tissues, and extreme extension and flexion, can lead to injury. While the term "whiplash" has been commonly associated with fake injuries, it is a very real injury. Whiplash is not easy to diagnose and cannot be seen using typical medical imaging, which is why it is often confused with fake or over-exaggerated injuries after a car accident.
What Causes Whiplash?
Whiplash injuries are common with rear-end car accidents, but can occur during other types of accidents, including:
Car and truck accidents with rear-end impact
Contact sports – such as football, hockey or soccer
An intentional, violent shove from behind
Skiing or snowboarding accidents
Child abuse, such as shaken baby syndrome
Repetitive stress injuries (could be work-related)
Slip and fall accidents
Don't You Need High Speeds for Whiplash to Occur?
It is a common misconception that high speeds must be present in order for someone to sustain a whiplash injury. In reality, most whiplash injuries occur during low speeds – which is why they can occur outside of car accidents, as well.
Is Whiplash Serious, Considering it is a Soft Tissue Injury?
Soft tissue injuries are nothing minor. Medical evidence suggests that soft tissue injuries can be quite serious – and actually affect a person's quality of life. Some victims of whiplash injuries will have long-term pain and, if untreated, the pain can become debilitating.
Symptoms of Whiplash
Whether it was caused by an accident or a collision, there are some common symptoms of whiplash to look out for. These symptoms can appear right away, or even a few days later, and include:
Neck pain or stiffness
A decreased range of motion
Headaches or migraines
Blurred vision
Dizziness
Shoulder, back, or arm pain
Sleep disturbances or fatigue
Unusual sensations in the extremities, shoulders, neck or back – including burning, stinging, or a tingling sensation
Did You Suffer from a Whiplash Injury?
If you have sustained a whiplash-like injury after a car accident, you could be entitled to compensation. To have your case evaluated, contact the New York City lawyer by filling out our online contact form today.
Author
Dawn M. Pinnisi is a Managing Partner of the Firm. She was born and raised in Brooklyn and attended Brooklyn Law School. Ms. Pinnisi predominantly handles injury claims in New York and New Jersey on behalf of victims of product liability, professional malpractice, and negligence. She has twenty years of litigation experience advocating for injured clients and has recovered millions of dollars in jury verdicts, settlements, arbitrations, and mediations on behalf of injury victims.
---
More to Read:
comments powered by

Disqus