Third Party Motor Insurance—How To Get Compensation Under It?
Getting compensation under third party motor insurance is not an easy process as there are so many different formalities that have to be met. Most people just give up on the whole process due to the complexity involved in insurance claims, especially in third party motor insurance cases. Third party motor insurance is the mandatory cover which is why people pay such high premiums; this is exactly why it is imperative that every motorist understands the nuances of such claims.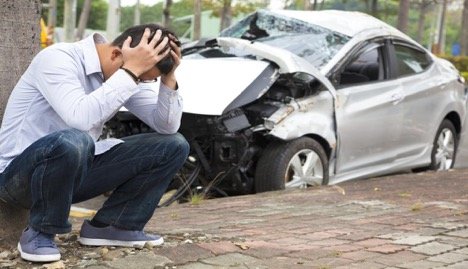 What exactly is covered under third party motor insurance?
In order for any motorist to legally operate their vehicles on the road, it is mandatory for them to have valid third party insurance coverage. A standard insurance coverage normally combines two covers. This includes the own damages cover and third party insurance.
Furthermore, most insurance coverage includes a built in personal accident cover. These insurance coverage's encompass losses such as vehicle damages, personal injuries, death and disability. Basically, the beneficiary of third party insurance coverage is the injured third party; under this coverage third parties can claim compensation against the respective insurance provider.
Any time a claim is filed against another individual's insurance policy, third party claim comes into play. Given below are certain examples of third party insurance claims to help clear any ambiguity about the nature of these cases.
When an individual gets into an accident while on work related business
When an individual is driving a company owned car and sustains injuries
When an individual gets into an accident when they are not at fault
When an individual is a passenger in a car and gets injured
However, all of these are not valid in all states. Some states are fault insurance states.
What are no fault insurance states?
There are no fault laws in the United States of America; however, in this situation you would file a claim with your own insurance provider first under personal injury protection coverage. In states that do not have no fault insurance, there is no threshold that has to be met in order to file any sort of claim. However, states that have a no fault insurance claims, there is threshold of "serious injury" that has to be met in order to file a claim.
How to File a Third Party Claim?
In order to alleviate the complexity involved in filing third party claims, given below are the steps every individual has to follow in order to initiate the process:
Gather as much information as you can about the accident and the proximate area.
File an accident report with the registry of motor vehicles
Notify the other party's insurance company
Corporate with the insurance company's investigation
Contact a Modesto car accident lawyer
Submit all of the required documentation to the insurance company
Wait for the insurance company to offer a settlement
It is recommended that every motorist should consider contacting a auto accident attorney as obtaining adequate settlements without their help can be impossible. Remember, by virtue every insurance company will try to minimize costs and risks, a competent attorney on the other hand can make sure that they offer a settlement which encompasses your losses.
---
More to Read:
comments powered by

Disqus