What should you do if you're a Victim of Criminal Fraud?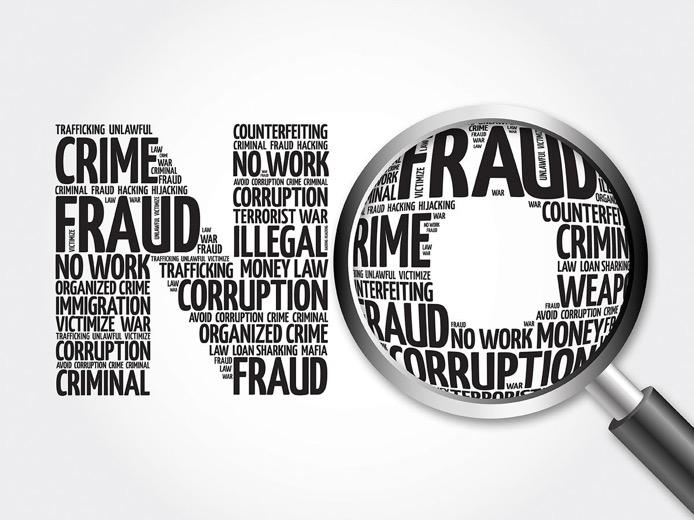 Nobody thinks that fraud is going to happen to them. We all believe that our finances are safe, that our reputation is what we have made of it, and that nobody could possibly want to steal our identity – but hackers are out there and con men (and women) exist. So what should you do if you fall victim to criminal fraud? Follow our advice and make sure you get the help you need.
Criminal Fraud: Can it happen to me?
Identity theft and cybercrime are on the rise. You may not think that anyone would want to steal your details – but there are a myriad of reasons why someone would. They may want to steal your passport to gain access to different countries, they may want to steal your credit status to secure loans and they may even just want to empty your bank accounts. Whatever the reasons, everyone is at risk.
How at risk are we from criminal fraud? There were 2.9 million cases of criminal fraud in the US in 2018 – which was an increase of more than 100,000 on the previous year[i]. It is estimated that this cost around 16.9 billion dollars between legal fees and stolen funds. If you think that criminal fraud isn't going to happen to you then you are sadly mistaken. It could happen to anyone… and when it does, you better know what to do.
What to do if you are a Criminal Fraud Victim
Besides finding your nearest fraud lawyer and asking for advice, what steps should you take if criminal fraud happens to you?
Report the Crime
As with any other crime, cyber-crime, criminal fraud, or identity theft all need to be reported. The US government report that fraud is severely under-reported, and sentencing is dependent upon the amounts stolen. The total time spent punished will also vary from state to state.
Report the Crime – your Bank
Your bank or Credit Card Company may be able to help you recover some of the losses from your accounts. It will depend on your firm, if you have any insurances in place, and whether or not you can prove the funds were spent elsewhere as to how much you can get back.
If you involve the police and a criminal investigation finds that you did not authorise the release of the funds from your account then the likelihood is that your funds will be returned to you. Sometimes the debt is written off, but in all cases of fraud the suppliers of goods and services must be paid… this is a large part of why criminal fraud costs the US economy so much.
Keep any Records
If you have bank account statements, and witness accounts, or any other useful information then preserve this and report it to the police. Any evidence you can provide that backs up your allegations of identity theft or criminal fraud against you or your business will only work in your favour.
Remember – hiring a criminal fraud lawyer is one of the best ways to ensure you get all of your money back. Don't wait. Make it the third call you make (after the police and the bank) if criminal fraud happens to you.
[i] https://www.iii.org/fact-statistic/facts-statistics-identity-theft-and-cybercrime
comments powered by

Disqus