How does a Personal Injury Claim Process Work?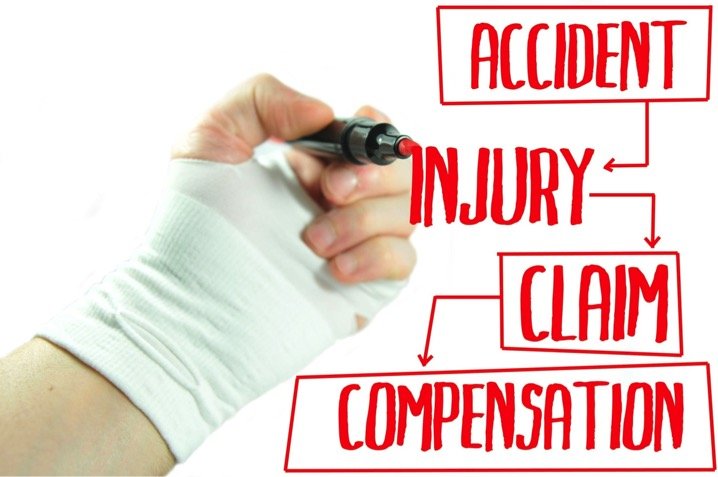 Everyone knows about personal injury lawsuits and how they involve suing a negligent party for the injury you suffer, but not many people know about the specifics of how these lawsuits work. Contrary to popular belief, a personal injury claim does not begin from the moment you talk with an attorney, but from the moment you get into an accident. In Utah, or any other state, your actions in the immediate aftermath of the accident will go a long way towards determining whether or not you receive compensation for being injured because of another person's reckless or negligent behavior.
The process of a personal injury claim begins from the moment you get into an accident or injury situation. The first thing you must do is go to a hospital or doctor's office so you can get a checkup, while remembering to obtain documentation of all the treatment you receive. It is also vital that you write a detailed account of the accident from your perspective. The quicker you write down all the details of the accident, the better your chances of writing down an accurate account of what happened. This account is going to help you when your case goes to trial, because it helps solidify your case for compensation.
After you have documented your version of events, you can speak with a Utah Personal Injury Attorney and go over the specifics of your case. The accident attorney will tell you whether or not you have a case against the other party. They can look at the version of events you present and make a determination about whether or not the other party acted in a negligent manner. Since personal injury attorneys only receive payment when they win a case or negotiate a settlement, they will only take on your case if they believe it is winnable.
The next step involves filing the lawsuit, which is handled by your attorney. They may also choose to speak with the other party's attorney before filing, which gives the other party a chance to settle the case before the lawsuit is even filed. But most cases are not settled until after the initial lawsuit filing. If no settlement is reached in the coming weeks, the case will most likely to go trial.
It is important to note the difference between filing a lawsuit and informing the other party of your intent to file. The first case means you have already filed the lawsuit with the relevant courts, but the second case means you are telling the other party of your intentions and giving them a chance to respond.
Keep in mind that personal injury lawsuits are a lot harder to win if you wait multiple months before bringing your case to the attention of an attorney. If months have passed, it is harder to prove you were dramatically inconvenienced by the injury. In contrast, filing a case within a few days or a couple of weeks after the event is going to boost your chances of getting a favorable settlement or verdict in court.
---
More to Read:
comments powered by

Disqus